What Is A 404 Error On A Website
Category: INFO | 14th December 2021 | Author: CSI TEAM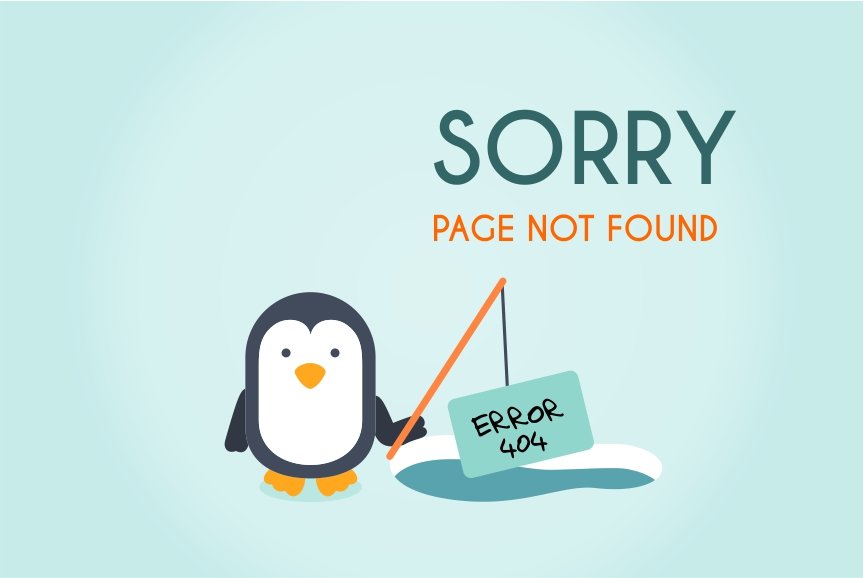 Buy Now - Malware Removal Software
404 Error Or "page Not Found" Error In The Website Will Happen When Page Does Not Run In The Web Server. 404 Error Is Pertaining With Hyper Text Transfer Protocol Standard Response Code That Sign The Server Was Not Able To Detect What Was Requested By The Client. Whenever Website Page Is Not Detected, Because 404 Error Has Either A Broken A Website Link Or A Dead Link Is Append With It. That Time 404 Error Page Has Been Activated By The Server If Website Had Been Configured By The Web Designer.
404 Error Page Were Also Connected With Default Error Page And Unwanted Page Which Does Not Exist In The Web Server. There Are Number Of Causes To Generate 404 Error Message While Configuration Has Been Completed Successfully By The Web Designer.
How You Might See The 404 Error
Here Are Some Common Ways In Which You Might See The HTTP 404 Error Displayed:
404 Error

404 Not Found

Error 404

The Requested URL [URL] Was Not Found On This Server

HTTP 404

Error 404 Not Found

404 File Or Directory Not Found

HTTP 404 Not Found

404 Page Not Found

Error 404. The Page You're Looking For Can't Be Found.
In Internet Explorer, The Message The Webpage Cannot Be Found Usually Indicates An HTTP 404 Error But A 400 Bad Request Error Is Another Possibility. You Can Check To See Which Error IE Is Referring To By Checking For Either 404 Or 400 In The Title Bar.
404 Errors Received When Opening Links Via Microsoft Office Applications Generate A The Internet Site Reports That The Item You Requested Could Not Be Found (HTTP/1.0 404) Message Inside The MS Office Program.
When Windows Update Produces One, It Appears As A Code 0x80244019 Or As The Message WU_E_PT_HTTP_STATUS_NOT_FOUND.
Cause Of HTTP 404 Errors
Technically, An Error 404 Is A Client-side Error, Implying That It's Your Mistake, Either Because You Typed The URL Incorrectly Or The Page Has Been Moved Or Removed From The Website And You Should Have Known.
Another Possibility Is If A Website Has Moved A Page Or Resource But Did So Without Redirecting The Old URL To The New One. When That Happens, You'll Receive A 404 Error Instead Of Being Automatically Routed To The New Page.
Microsoft Internet Server 404 Substatus Error Codes
The Web Server Software Developed By Microsoft, Microsoft's Internet Information Services (IIS), Returns A Set Of Substatus Codes With Its 404 Responses. The Substatus Codes Take The Form Of Decimal Numbers Appended To The 404 Status Code. The Substatus Codes Are Not Officially Recognized By IANA And Are Not Returned By Non-Microsoft Servers.
Substatus Codes
Microsoft's IIS 7.0, IIS 7.5, And IIS 8.0 Servers Define The Following HTTP Substatus Codes To Indicate A More Specific Cause Of A 404 Error:
404.0 – Not Found.

404.1 – Site Not Found.

404.2 – ISAPI Or CGI Restriction.

404.3 – MIME Type Restriction.

404.4 – No Handler Configured.

404.5 – Denied By Request Filtering Configuration.

404.6 – Verb Denied.

404.7 – File Extension Denied.

404.8 – Hidden Namespace.

404.9 – File Attribute Hidden.

404.10 – Request Header Too Long.

404.11 – Request Contains Double Escape Sequence.

404.12 – Request Contains High-bit Characters.

404.13 – Content Length Too Large.

404.14 – Request URL Too Long.

404.15 – Query String Too Long.

404.16 – DAV Request Sent To The Static File Handler.

404.17 – Dynamic Content Mapped To The Static File Handler Via A Wildcard MIME Mapping.

404.18 – Query String Sequence Denied.

404.19 – Denied By Filtering Rule.

404.20 – Too Many URL Segments.
Intentional 404s
In July 2004, The UK Telecom Provider BT Group Deployed The Cleanfeed Content Blocking System, Which Returns A 404 Error To Any Request For Content Identified As Potentially Illegal By The Internet Watch Foundation. Other ISPs Return A HTTP 403 "forbidden" Error In The Same Circumstances. The Practice Of Employing Fake 404 Errors As A Means To Conceal Censorship Has Also Been Reported In Thailand And Tunisia. In Tunisia, Where Censorship Was Severe Before The 2011 Revolution, People Became Aware Of The Nature Of The Fake 404 Errors And Created An Imaginary Character Named "Ammar 404" Who Represents "the Invisible Censor".
404 Error Page, 404 Error, Page Not Found, HTTP 404 , Error 404 Not Found, 404 Page Not Found
Buy Now - Software