VIPRE Advanced Security | Windows Advanced Security Software
Category: ANTI-VIRUS | 2019-08-29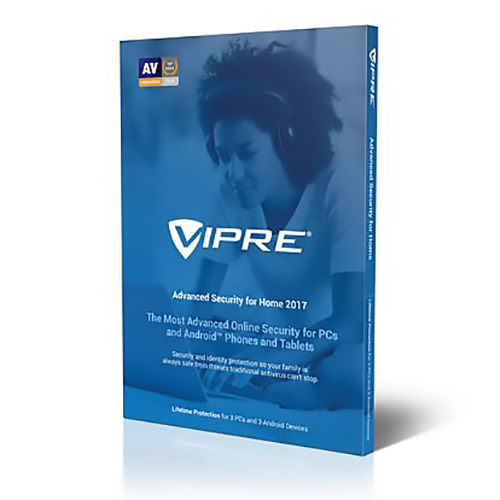 VIPRE Advanced Security Safeguards Your Private Information And Personal Data With Top-rated, Award-winning Antivirus Protection Against Today's Most Prevalent Threats, Including Those That Evade Traditional Antivirus. The Features Of The VIPRE Advanced Security Has Contained Multifarious Things, Which Can Remove Malicious Files And Related File Extension. It Can Protect Your Family Computer As Well As Your Life From Cyber Threats And Malware.
Features Of VIPRE Advanced Security
Highest Rated Protection – VIPRE Consistently Earns An Advanced+ Rating From The World's Most Widely-trusted Independent Antivirus Testing Authority.
Advanced Security – Defend Against Ransomware And Other Emerging Threats, Viruses, Trojans, Rootkits, Exploits, Spyware And More, For Peace Of Mind That Is Truly Priceless.
Free, U.S.-Based Support – VIPRE Is Proudly Made And Supported In The United States With An Award-winning Customer Service Team At The Ready To Help You When You Need It Most.
Firewall – Protect Against Incoming And Outgoing Internet Traffic Quickly And Easily With Customizable Settings For Advanced Users.
Email Security – Protect Against Malicious Links And Infected Attachments To Keep You Safe From Online Threats Spread By Email.
Easy To Use – Quickly Select Or Schedule Scans, Check For Current Definition Updates, Customize How Patches Are Applied And Much More.
VIPRE Advanced Security's Video
What Is VIPRE's Advanced Active Protection?
To Stay Protected Against Today's Emerging Threats, Free Or Basic Antivirus Just Isn't Good Enough. Here's A Look At How VIPRE's Advanced Active Protection Keeps You Safe From Ransomware And Other Nefarious Malware In An Era Of Unprecedented Attacks.
Screenshots Of VIPRE Advanced Security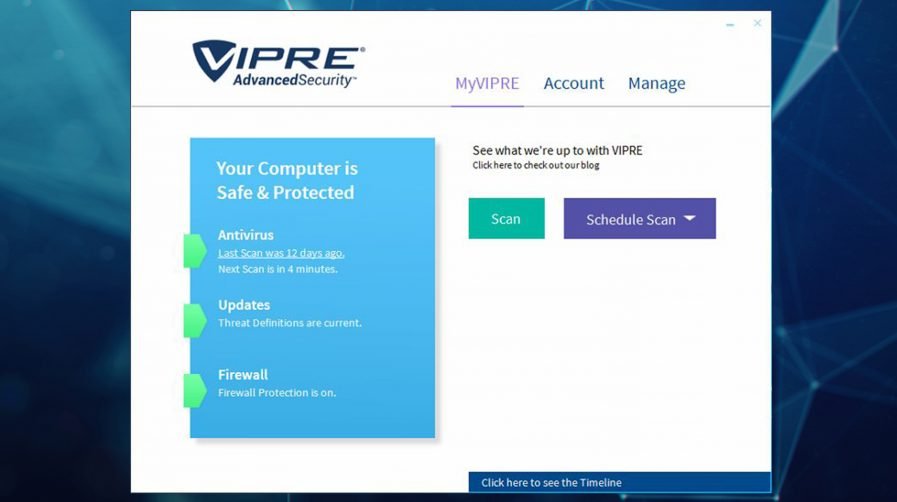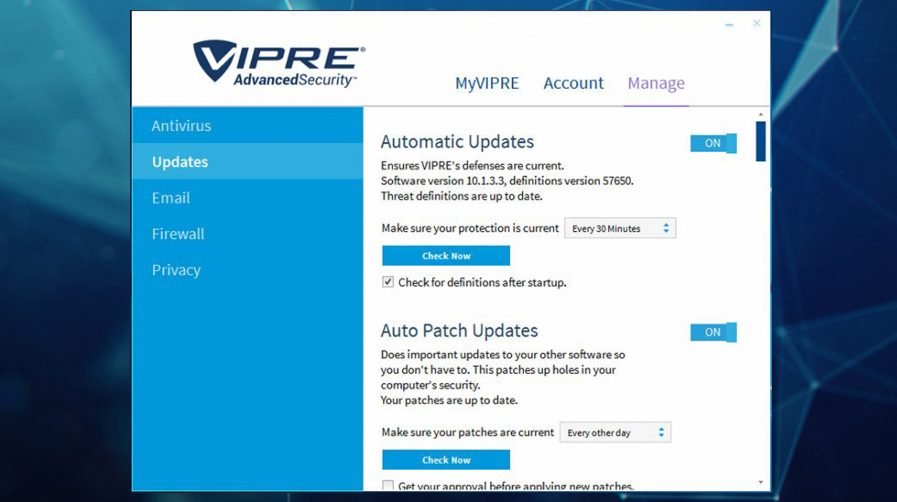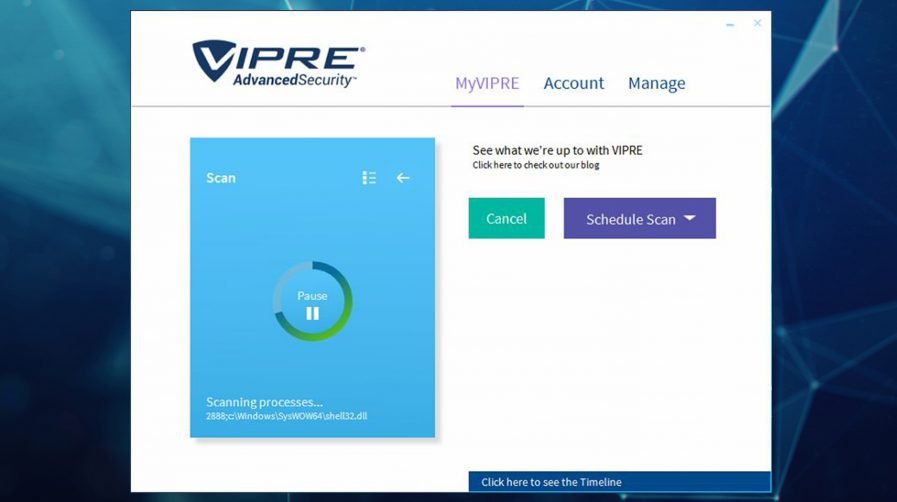 System Requirements
HARDWARE AND OPERATING SYSTEMS
To Run VIPRE Advanced Security's Features Effectively, You Need A PC-compatible Computer With At Least 1 GB Of RAM And 1 GB Of Hard-drive Space Running 32- Or 64-bit Versions Of Either:
Windows Vista Service Pack 2

Windows 7 Service Pack 1 + Convenience Rollup

Windows 8.1 Update

Windows 10 Anniversary Edition (Build 1607)

Newer Service Packs Are Also Supported.

Internet Connection (broadband Recommended) Required To Install Product.
SUPPORTED EMAIL CLIENTS
(Applies To Email PC Internet Security Protection):
Microsoft Outlook 2007 Service Pack 3

Microsoft Outlook 2010 Service Pack 2

Microsoft Outlook 2013 Service Pack 1

Microsoft Outlook 365Microsoft Outlook 2016

Windows Mail On Windows Vista

Other Email Products That Use SMTP/POP3 For Sending And Receiving Messages, Including Windows Live Mail, Mozilla Thunderbird, And Many Others.
Note: SSL And TLS Security Protocols Are Only Supported With Microsoft Outlook, And Windows Mail.
Product And Company Names Are Trademarks And Registered Trademarks Of Their Respective Owners.

Tags:

Vipre Advanced Security 2019, VIPRE Advanced Security Buy Now, VIPRE Advanced Security Download, Vipre Advanced Security For Home, Vipre Advanced Security Lifetime, Vipre Advanced Security Price, Vipre Advanced Security Product Key, VIPRE Advanced Security Reviews, Vipre Advanced Security Support