Shield Antivirus | Download Advanced Security Software For Windows PC
Category: ANTI-VIRUS | 2019-08-29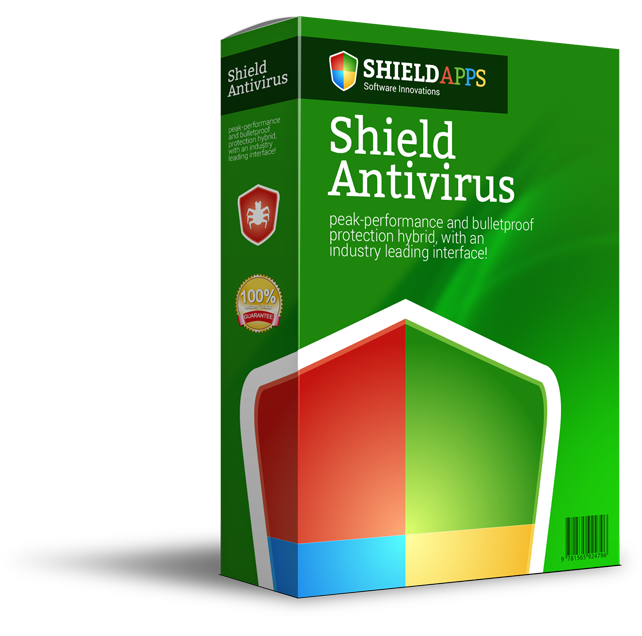 Shield Antivirus Offers Protection From All To-date Viruses, Malware, Ransomware, Trojans, And Spyware For Both Desktop Computers As Well As Android Mobile Devices. Shield Antivirus Offers Active Protection From All Threats And Is Set To Monitor, Block, And Alert Whenever A Threat Is Detected. Shield Antivirus Features An Easy Installation Process, Vast Monitoring And Alerts Capabilities, As Well As Email Protection By Blocking And Quarantining Any Threats Located In Incoming Emails.

Shield Antivirus Offers Full Protection From Online Threats At A Fraction Of The CPU Load Due To Its Advanced Detection Engine And Algorithms. Shield Antivirus Will Automatically Scan A Computer For Threats On A Defined Schedule And Also Includes Extra Tools And Features Such As The Secure File Eraser, History Cleaner, And Start-up Manager To Help Keep Your Computer Protected And Operating At Peak Performance.
Shield Antivirus Highlights
ACTIVE PROTECTION – Shield Antivirus Provides A Completely Hands-free PC Protection And Is Set To Monitor, Block And Alert Whenever A Threat Is Detected.
DEEP THREAT SCANNER – Shield Antivirus Finds & Eliminates Threats That Are Hidden Deep In None-standard Sub-folders And Hard Drive Segments, Thus Keeping Your Computer On-guard Status Optimal.
PEAK PERFORMANCE! – Shield Antivirus Advanced Detection Engine & Algorithms Allow State Of The Art Protection At A Fraction Of The Load On Your CPU!
24/7 PROTECTION – Shield Antivirus Settings Are Set To Stand Guard At All Times. Simply Install, Set And Forget.
Shield's Antivirus Features
ALL-IN-ONE PC SECURITY – Shield Antivirus Detects And Removes Viruses, Spyware, Rootkits, Bots, Trojans And All Other Types Of Internet Security Issues. Shield Antivirus Is An All-in-one Computer Protection Software That Keeps Your Computer Safe, Your Privacy Protected, And Maintains The Integrity Of Your Information-security At All Times.
REAL-TIME ACTIVE MONITORING AND PROTECTION! – Shield Antivirus Utilizes Multiple Detection Methods And Advanced Algorithms To Monitor And Protect Against Online And Local Security Issues, Including All Known Viruses And Hacking Types, In Real Time.
RANSOMWARE PROTECTION! – Shield Antivirus Detects And Removes Any Known Ransomware Before It Can Take Action And Harm Your PC.
MOBILE PROTECTION – Shield Antivirus Protects You Wherever You Go! Mobile Shield Antivirus Is Dedicated To Malware Protection Of Android-powered Devices. It Is Equipped With The Powerful Scan Features, Scheduled Scan, Active Protection, Privacy Advisor, Automatic Updates – All Using The Minimum Of Your Smartphone's Performance Capacity.
DEEP THREAT SCANNING – With One Of The Most Extensive Threat Databases Available To Date, Shield Antivirus Scan Finds And Eliminates Many Threats That Other Products In The Industry Fail To Detect. Shield Antivirus' Databases And Virus Definitions Keep Updating On A Daily Basis From Various Sources, Thus Keeping Your Computer On-guard Status Optimal.
SCHEDULED SCANS – Shield Antivirus' Scheduler Allows A Set-and-forget Setting That Lets You Automatically Scan And Proactively Protect Your Computer At All Times. The Combination Of Shield Antivirus' Active Protection And The Scan Scheduling Mechanism Provide A Maximum Security State, 24/7.
AUTOMATIC UPDATES – When Needed, The Virus, Spyware And Malware Database Will Automatically Be Updated For Free! This Means That You Never Have To Worry If It Is Up To Date.
SECURE FILE ERASER – Shield Antivirus Adds An "Erase Files With Shield AV" Option To Your Window's Explorer Menu To Permanently Delete All Traces Of A File And Make Sure It Is Truly, Completely Deleted Off Your System And Does Not Leave Any Unneeded Residues Behind.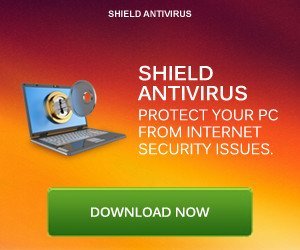 Technical Details
Protected Computers – 12,782,094

Scanned Viruses – 826,792

Block Potential Threats – 181,859,319

Compatible For Windows All Version OS (Windows XP, Vista, 7, 8, 8.1 & 10).
What Are The Minimal System Requirements For Shield Antivirus?
Shield Antivirus Is Compatible With The Most Common Minimal Computer Resources:

1GB Of RAM + 32- Or 64-bit Versions Of Either:

Windows XP Service Pack 3, Windows Vista Service Pack 1, Windows 7 Or 8 Or 10
*Recommended: 4GB Of Memory, A Broadband Internet Connection, And Latest Windows And Internet Explorer Updates.
Supported Email Clients (applies To Email Protection):
1 – Microsoft Outlook 2000 Or Newer, Including Outlook 2014
2 – Outlook Express On Windows XP
3 – Windows Mail On Windows Vista
4 – Other Email Products That Use SMTP/POP3 For Sending And Receiving Messages, Including Windows Live Mail, Mozilla Thunderbird, And Many Others.
*Note: SSL And TLS Internet Security Protocols Are Only Supported With Microsoft Outlook, Microsoft Outlook Express, And Windows Mail.
Installing Shield Antivirus
To Properly Install Shield Antivirus Please Follow The Steps Below.
1. Download Shield Antivirus. If Prompted By The Browser, Click On The Download Confirmation.
2. After The Download Is Complete, Click On The Downloaded File Shortcut
3. Confirm The Installation Process By Clicking On The "Yes" Button.
4. Click On The "Install" Button And Let The Installation Process Run Its Course.
5. After Shield Antivirus Installs On Your Computer, The Program Will Open After It Finishes Loading.
6. You Are All DONE! Shield Antivirus Will Begin Scanning Automatically And Report Back With All Relevant Issues And Concerns To You Private Information.
Uninstalling Shield Antivirus
In The Unlikely Event You Wish To Remove Our Application, You Can Easily Uninstall Just As You Would Any Other Software On Your Computer:
Automatically:
Click Start In The Lower Left Corner Of Your Screen

From The Programs Menu, Select Shield Antivirus.

Select Uninstall.

Follow The On-screen Prompts Until Finished.
Manually:
Click Start At The Lower Left Corner Of Your Screen

Click In The "Control Panel" Menu Button

Choose Programs/Uninstall A Software

Mark Shield Antivirus Under The Applications List

Choose Uninstall.

Tags:

Antivirus Shield Logo, Nvidia Shield Antivirus, Pc Privacy Shield Virus, Shield Anti Virus Buy Now, Shield Anti-virus Apps, Shield Antivirus Review, Shield Antivirus Software