---
Check The Google Chrome Browser's Settings - admin - 08-10-2019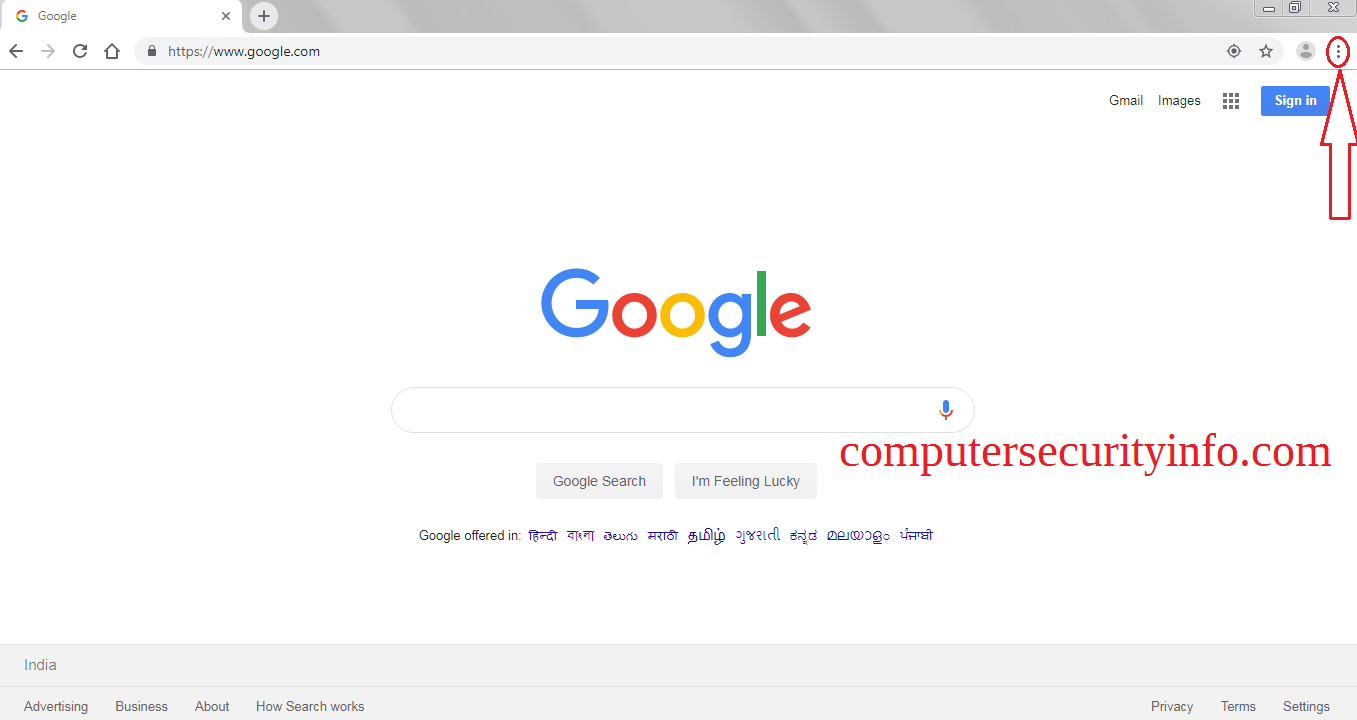 Most of these settings are turned on by default, but you can choose which you'd like on or off.
1. On your computer, open Chrome.
2. At the top right, click
More
(Three star sign) and then Settings.
3. At the bottom, click
Advanced
.
4. Under "
Privacy and security
", choose what settings to turn off.
a. To control how Chrome handles content and permissions for a site, click
Site
settings.
b. To delete information from your browsing activity, like your
history
,
cookies
, or
saved passwords
, click
Clear browsing data
.
Learn about each privacy option from the list below:
Allow Chrome sign-in: When you sign in to your Google Account, through a service like Gmail, you'll be automatically signed in to Chrome. By turning this off, you can sign in to Google sites like Gmail without automatically being signed in to Chrome. Learn more about how to sign out of Chrome.
Preload pages for faster browsing and searching: Browsers use an IP address to load a web page. When you visit a web page, Chrome can look up the IP addresses of all the page's links and load the ones you might navigate to next. If you turn this setting on, websites and any embedded content that are preloaded can set and read their own cookies as if you had visited them, even if you don't.
Send a "
Do Not Track
" request with your browsing traffic: You can include a "
Do Not Track
" request with your browsing traffic. However, many websites will still collect and use your browsing data to improve security, provide content, services, ads and recommendations on their websites, and generate reporting statistics.
Allow sites to check if you have payment methods saved: If you've saved payment methods to Chrome, you can let Chrome offer your saved info to make filling out forms easier. Learn more about how to fill out forms automatically.
Screenshots of Google Chrome Web Browsers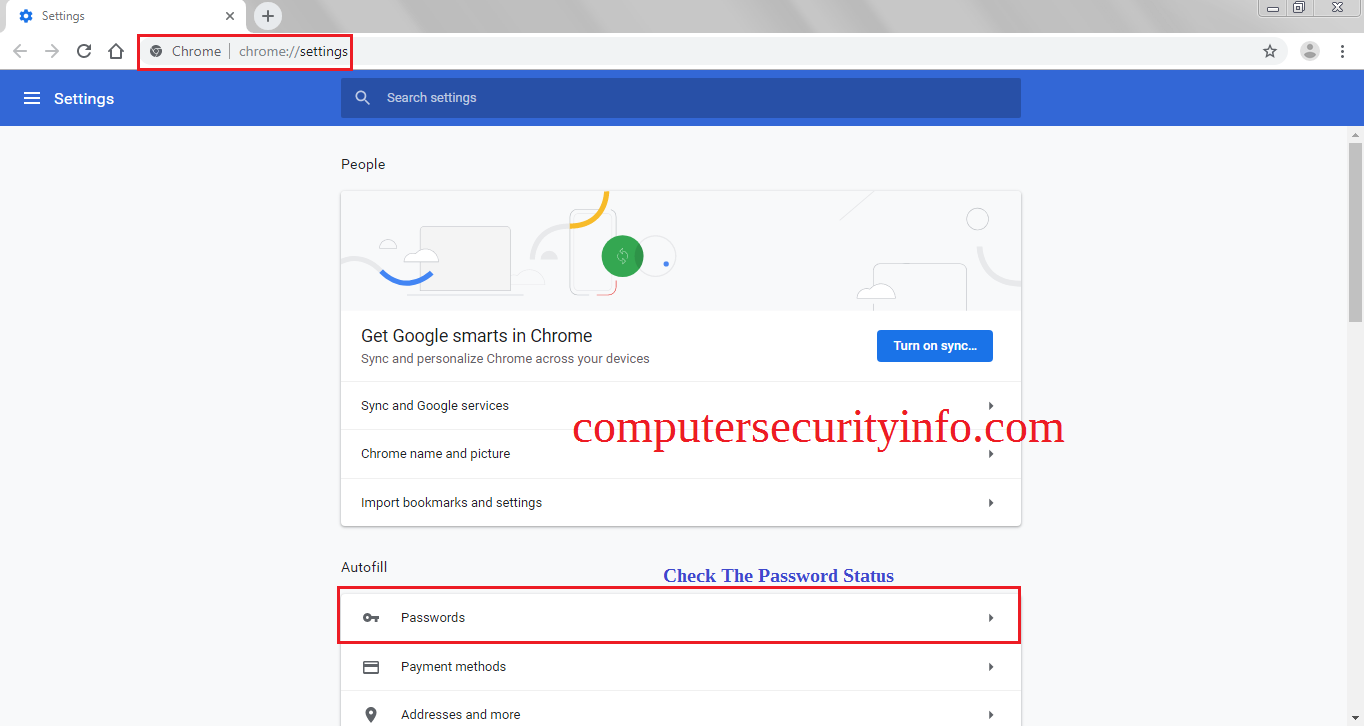 Type
chrome://settings
in the Google Chrome Web Browser
 URL path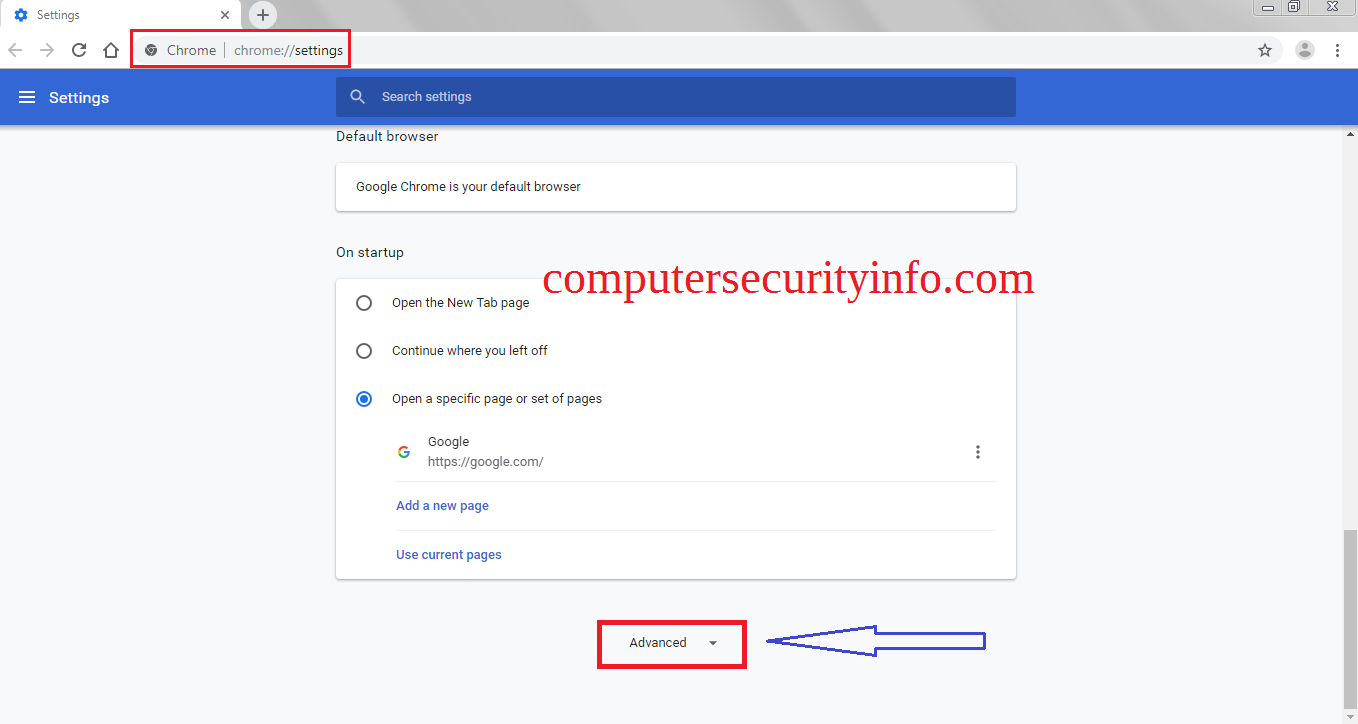 Settings the
Default Home page
and More to
Advanced
button.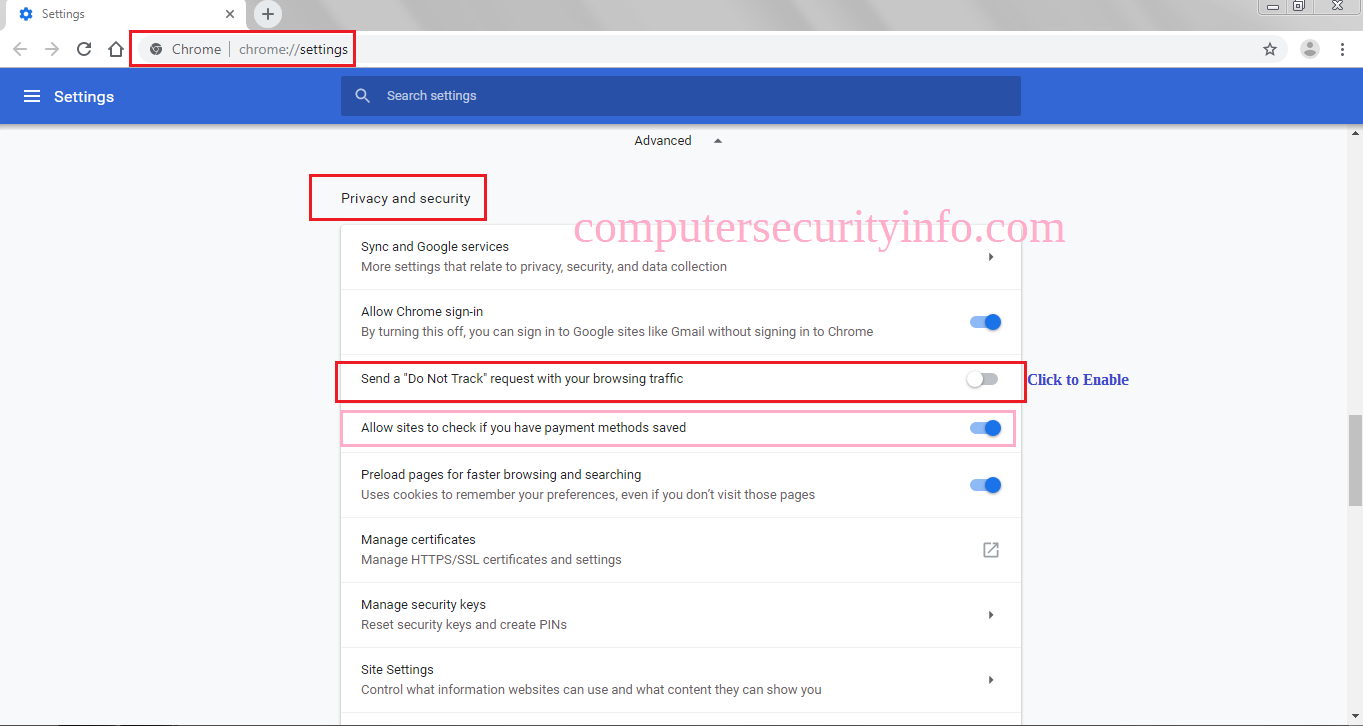 Privacy and Security - Enable the "
Do Not Track
" & "
Payment Method
" settings.
"
Site Settings
" and "
Clear browsing data
"
---
Check The Google Chrome Browsers Settings - Jerryhog - 09-25-2019

It is similar to it.


---