What Is A Trojan? Is It A Virus Or Is It Malware?
Category: TROJAN VIRUS | 26th February 2022 | Author: ADMIN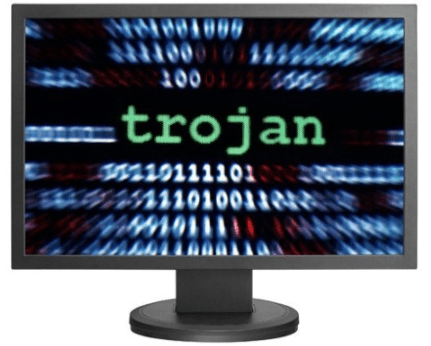 A Trojan Virus Is An Unauthorized Program That Perform Functions Strange By The User. A Trojan Virus Typically Gets Installed Automatically Along With A Contaminated Legitimate Application Or Code, That Is, A Legal Program That Has Been Updated By The Placement Of Unauthorized Code Within It.
Once It Gets Installed On The Target Computer System, A Trojan Virus Can Then Perform Different Malign Operations Such As Deleting Files, Transmitting Files To The Invader, Modifying Files, Installing Other Programs That The User Is Entitled To And Executing Privilege-elevation Invasions; That Is, The Trojan Virus Can Attempt To Exploit A Vulnerability To Increase The Level Of Access Beyond That Of User Running The Trojan Horse Virus.
If This Is Successful, The Trojan Virus Can Operate With The Increased Privileges And Go About Installing Viruses And Other Trojan Viruses. A Trojan Virus Contains Unexpected, Additional Functionality While Active On The Computer System.
A Trojan Horse Or Trojan Is A Type Of Malware That Is Often Disguised As Legitimate Software. Trojans Can Be Employed By Cyber-thieves And Hackers Trying To Gain Access To Users' Systems. Users Are Typically Tricked By Some Form Of Social Engineering Into Loading And Executing Trojans On Their Systems. Also, Ransomware Attacks—which Blocks Access To Data Or Threatens To Publish It Until A Ransom Is Paid—are Usually Carried Out Using A Trojan.
Trojans Are Generally Spread By Some Form Of Social Engineering, For Example Where A User Is Duped Into Executing An E-mail Attachment Disguised To Be Unsuspicious, (e.g., A Routine Form To Be Filled In), Or By Drive-by Download Or From Spam Links And Fake Pop Up & Advertisement.
Although Their Payload Can Be Anything, Many Modern Forms Act As A Backdoor, Contacting A Controller Which Can Then Have Unauthorized Access To The Affected Computer. Trojans May Allow An Attacker To Access Users' Personal Information Such As Banking Information, Passwords, Or Personal Identity (IP Address).
How Do Trojans Work?
Here's A Trojan Malware Example To Show How It Works.
You Might Think You've Received An Email From Someone You Know And Click On What Looks Like A Legitimate Attachment. But You've Been Fooled. The Email Is From A Cybercriminal, And The File You Clicked On — And Downloaded And Opened — Has Gone On To Install Malware On Your Device.
When You Execute The Program, The Malware Can Spread To Other Files And Damage Your Computer.
How? It Varies. Trojans Are Designed To Do Different Things. But You'll Probably Wish They Weren't Doing Any Of Them On Your Device.
Common Types Of Trojan Malware, From A To Z
Here's A Look At Some Of The Most Common Types Of Trojan Malware, Including Their Names And What They Do On Your Computer:
Backdoor Trojan
This Trojan Can Create A "backdoor" On Your Computer. It Lets An Attacker Access Your Computer And Control It. Your Data Can Be Downloaded By A Third Party And Stolen. Or More Malware Can Be Uploaded To Your Device.
Distributed Denial Of Service (DDoS) Attack Trojan
This Trojan Performs DDoS Attacks. The Idea Is To Take Down A Network By Flooding It With Traffic. That Traffic Comes From Your Infected Computer And Others.
Downloader Trojan
This Trojan Targets Your Already-infected Computer. It Downloads And Installs New Versions Of Malicious Programs. These Can Include Trojans And Adware.
Fake AV Trojan
This Trojan Behaves Like Antivirus Software, But Demands Money From You To Detect And Remove Threats, Whether They're Real Or Fake.
Game-thief Trojan
The Losers Here May Be Online Gamers. This Trojan Seeks To Steal Their Account Information.
Infostealer Trojan
As It Sounds, This Trojan Is After Data On Your Infected Computer.
Mailfinder Trojan
This Trojan Seeks To Steal The Email Addresses You've Accumulated On Your Device.
Ransom Trojan
This Trojan Seeks A Ransom To Undo Damage It Has Done To Your Computer. This Can Include Blocking Your Data Or Impairing Your Computer's Performance.
Remote Access Trojan
This Trojan Can Give An Attacker Full Control Over Your Computer Via A Remote Network Connection. Its Uses Include Stealing Your Information Or Spying On You.
Rootkit Trojan
A Rootkit Aims To Hide Or Obscure An Object On Your Infected Computer. The Idea? To Extend The Time A Malicious Program Runs On Your Device.
SMS Trojan
This Type Of Trojan Infects Your Mobile Device And Can Send And Intercept Text Messages. Texts To Premium-rate Numbers Can Drive Up Your Phone Costs.
Trojan Banker
This Trojan Takes Aim At Your Financial Accounts. It's Designed To Steal Your Account Information For All The Things You Do Online. That Includes Banking, Credit Card, And Bill Pay Data.
Trojan IM
This Trojan Targets Instant Messaging. It Steals Your Logins And Passwords On IM Platforms.
How Trojans Impact Mobile Devices?
Trojans Aren't Problems For Only Laptop And Desktop Computers. They Can Also Impact Your Mobile Devices, Including Cell Phones And Tablets.
In General, A Trojan Comes Attached To What Looks Like A Legitimate Program. In Reality, It Is A Fake Version Of The App, Loaded Up With Malware. Cybercriminals Will Usually Place Them On Unofficial And Pirate App Markets For Unsuspecting Users To Download.
In Addition, These Apps Can Also Steal Information From Your Device, And Generate Revenue By Sending Premium SMS Texts.
One Form Of Trojan Malware Has Targeted Android Devices Specifically. Called Switcher Trojan, It Infects Users' Devices To Attack The Routers On Their Wireless Networks. The Result? Cybercriminals Could Redirect Traffic On The Wi-Fi-connected Devices And Use It To Commit Various Crimes.
How To Remove Trojan Malware?
The Best Way To Remove Trojan Malware From Any Device Is With Specialized Trojan Removal Software. Removing Trojans Is Similar To Removing Viruses And Other Malware From Your Computer.
Download Antivirus Software From A Trusted Provider.
Enter Safe Mode.
Restart Your PC In Safe Mode To Prevent Any Malware From Running Or Using The Internet.
Remove Temporary Files.
Use The Disk Cleanup Tool To Remove Temporary Files. This Will Speed Up The Malware Scan You'll Do Next.
Scan Your PC For Malware.
Use Your Antivirus Software To Scan Your PC For Trojans And Other Malware. Your Software Should Detect The Malware And Remove It Automatically.
Recover Damaged Files Or Data.
If You've Been Regularly Backing Up Your Computer, Restore Any Damaged Files Or Data From Your Backup.
How To Prevent Trojan Horse Attacks
Download Apps And Software From Official Sources.
Trojans Are Often Hosted On Third-party App Download Sites. Get Your Software Directly From The Manufacturer Or From Official Portals Like The Apple App Store And Google Play — Though These Have Been Compromised By Trojans In The Past, They're Much Safer Than Other Options.
Don't Open Unknown Email Attachments Or Click Strange Links.
Fraudulent Emails Are A Popular Vector For Spreading Trojans. Don't Click Attachments Or Links In Emails That You Aren't Expecting To Receive. Even If The Email Looks Legit, It May Be Spoofed By A Cybercriminal.
Use An Ad Blocker Or Secure Browser.
Some Trojans Spread Through Infected Web Ads. An Ad Blocker Or Private Browser Will Prevent These And Other Ads From Loading In Your Browser, Preventing Infected Sites From Giving You A Trojan.
The Secure Browser Is A Highly Secure Browser That Automatically Blocks Ads And Protects You Against Malicious Downloads.
Be Skeptical Of Free Software.
Trojan Creators Often Disguise Their Trojans As Free Games And Other Seemingly Useful Apps. If You're About To Install Something New, Research It First And Read User Reviews.
Don't Click Web Banners Or Unfamiliar Links.
Not All Drive-by Downloads Are Handled Via Malvertising. Some Malware Creators Develop Websites That Can Automatically Install Trojans And Other Malware Onto Your Device As Soon As You Visit. Avoiding Unknown Sites Reduces Your Risk Of Downloading A Trojan.
Use An Antivirus Tool.
A Strong Antivirus Tool From A Reputable Provider Will Automatically Keep Trojans Off Your Device. Choose One That Doubles As A Malware Removal Tool That Can Detect And Remove Trojans And Other Malware From Your Devices As Well.
Trojan Virus, What Is Trojan Virus, What Is A Trojan Virus, Remove Trojan Virus